Matti Oehl is a saxophonist, composer and educator based in Leipzig, Germany.
He was born in Hoyerswerda and received musical training at an early age. After first instructions on the clarinet, he switched to the saxophone at the age of 14 and received his first jazz lessons in Dresden, where he also gained experience with jazz ensembles. After graduating from school, Oehl began studying the saxophone at the HfM Dresden with Finn Wiesner, and one year later he moved to Leipzig, where he was thaught by Johannes Enders and Michael Wollny at the HMT Leipzig. Since graduating with a bachelor's degree in 2015, he has been working as a freelance musician and teacher and performs with various groups. For some of his bands, Oehl is also active as a composer and arranger.
As part of the ensembles, he has won various prizes, e.g. the "Jazznachwuchspreis" of the city of Leipzig in 2014, the 2nd prize at the "Junge Münchner Jazzpreis" in 2016.
In 2023 he was honored as a composer with the "Jutta Hipp Preis".
Several recordings with his participation have been released in recent years.
Since 2021 Matti Oehl has also been a lecturer for jazz saxophone and ensemble at the Leipzig University of Music and Theatre.

Things you probably didn't know about Matti Oehl:
- he holds a 200-hour Yoga Teacher Certificate since a course of training in Rishikesh, India
- besides his musical degree he graduated with a B.A. in Indology (University of Leipzig)
Here you can find an overview of projects in which I have played in recent years.
Trio.Diktion
The band combines elements from classical chamber music with jazz compositions and a large amount of improvisation.
Releases:
Hotel Savoy (2015, digital, CD)
Serenade (2017, digital, CD)
Silver (2023, digital)
Carl Wittigs Aurora Oktett
Inspired by the fascination of classical modern and jazz as well as contemporary pop music, Carl Wittig founded the Aurora Oktett in 2016 to bring these two genres together in a flourishing way. The result is a pulsating and equally calmly flowing ensemble that combines the energy of jazz with the elegance of classical music.
Release: Perspective Suite (2022, digital, CD)
Philipp Rumsch Ensemble
(member until 2020)
Based on the idea of transferring the sound language of Ambient, Minimal Music and Avant-Pop into an orchestral format, Leipzig-based pianist, composer and sound designer Philipp Rumsch founded his own ensemble in 2015. This ensemble consists of twelve artists from Leipzig, Berlin, Dresden and Weimar.
Releases:
Reflections (2018, digital, CD, LP)
µ: of anxiety x discernment (2020, digital, CD, LP)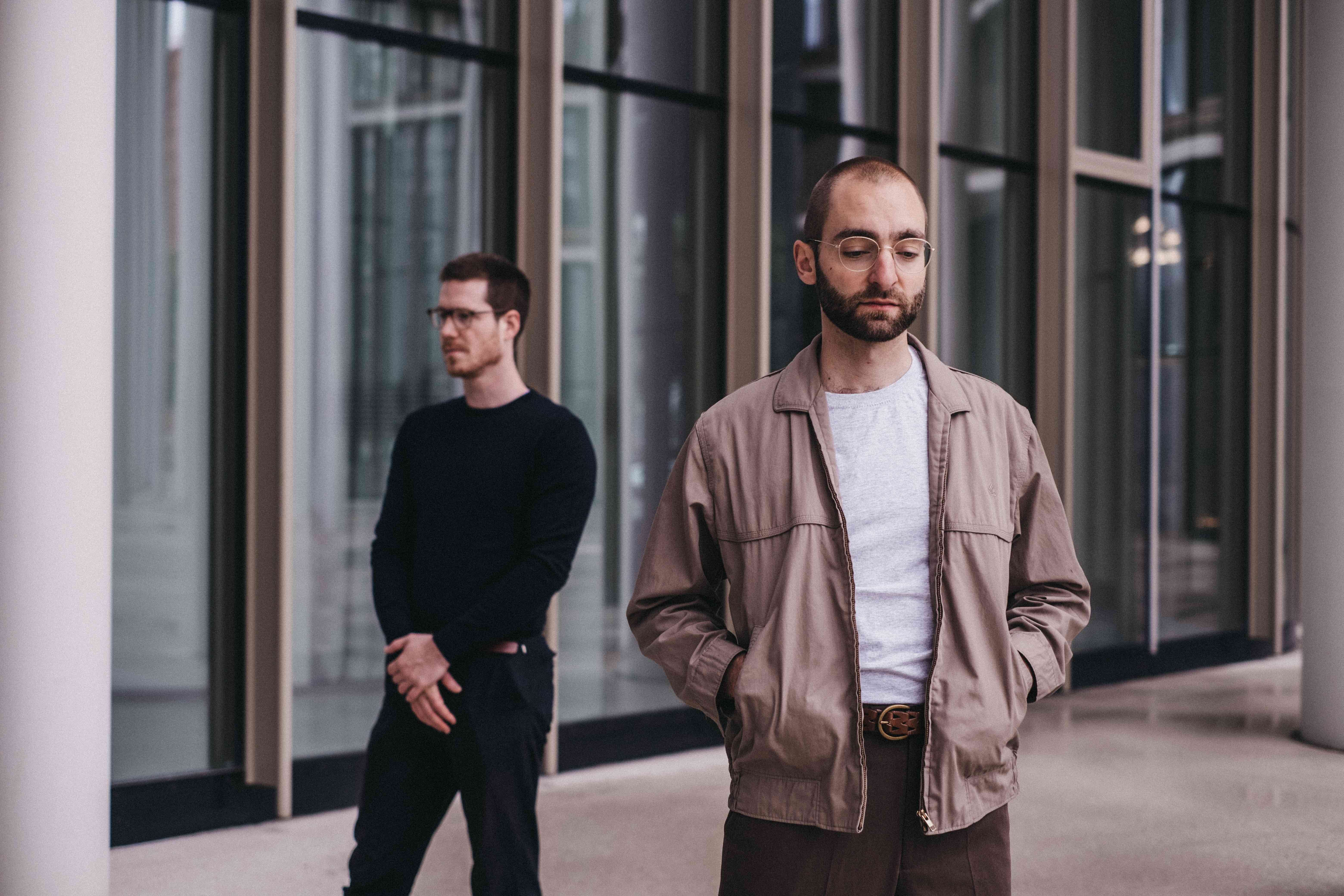 New project in the making...
Rediscovered: Cole Porter
The duo with saxophone and piano interprets the standards of the Great American Songbook in an individual way.

Piano: Philip Frischkorn
Sax: Matti Oehl


Compositions
A selection of recorded compostitions.